The Role of AI in Photo Editing
In the modern world, almost every field has felt the transformative power of Artificial intelligence (AI) technologies. From healthcare to education, and today we focus on another domain that is continually being redefined by AI Photo Editor. The potential of AI in this sector is immense: recognising patterns, automating tedious tasks, and most importantly, making the impossible possible with top-notch edits that human hands would find challenging to master.
Understanding ZMO.AI: An AI-Generated Content Engine
Enter ZMO.AI, a sophisticated AI-powered AI Photo Editor that promises to revolutionize your photo editing experience. Enabled with a plethora of state-of-the-art features such as the ZMO AI Models, Magic Remove, Background Remover, and Background Changer, ZMO.AI is a seamless blend of power and user-friendliness. Plus, there's more to come!
ZMO AI Models
ZMO AI Models serve as a core component of the engine's photo editing capability. They are pre-trained AI models that help you to create awe-inspiring image enhancements, interpreting patterns in data and applying the most suitable filters and effects, all at the click of a button.
Have you ever taken a perfect picture, only to have it photobombed at the last moment? With the Magic Remove feature, never let an unexpected object ruin your shot again. ZMO.AI's Magic Remove can erase any uninvited intruders in your photos in seconds, leaving you with exactly what you captured.
Background Remover & Background Changer
Next up are two features that perfectly complement each other – the Background Remover and the Background Changer. Ever snapped an excellent portrait but didn't quite nail the backdrop? The Background Remover skillfully picks your subjects away from the background, giving you the freedom to add a more appealing one. Subsequently, the Background Changer allows for an easy drag-and-drop interface where you can insert your chosen replacement background.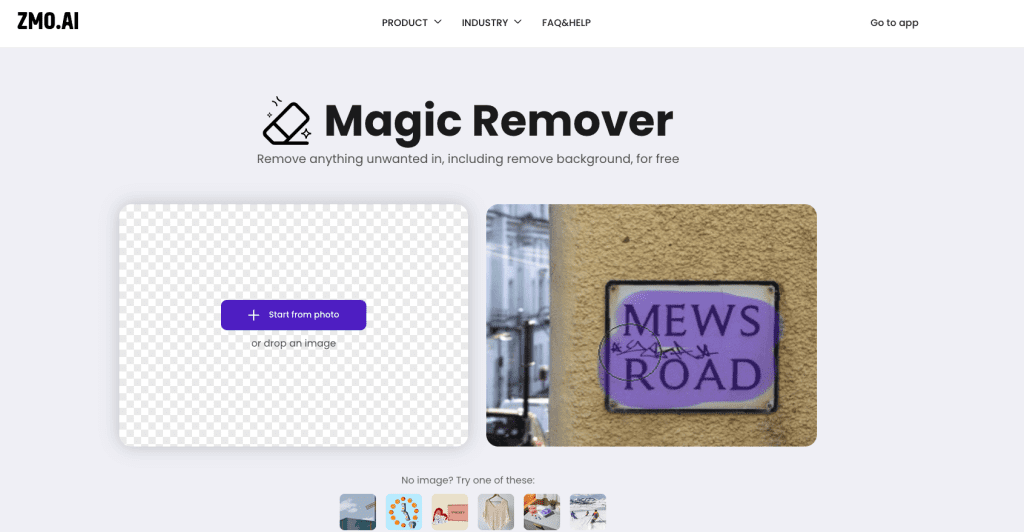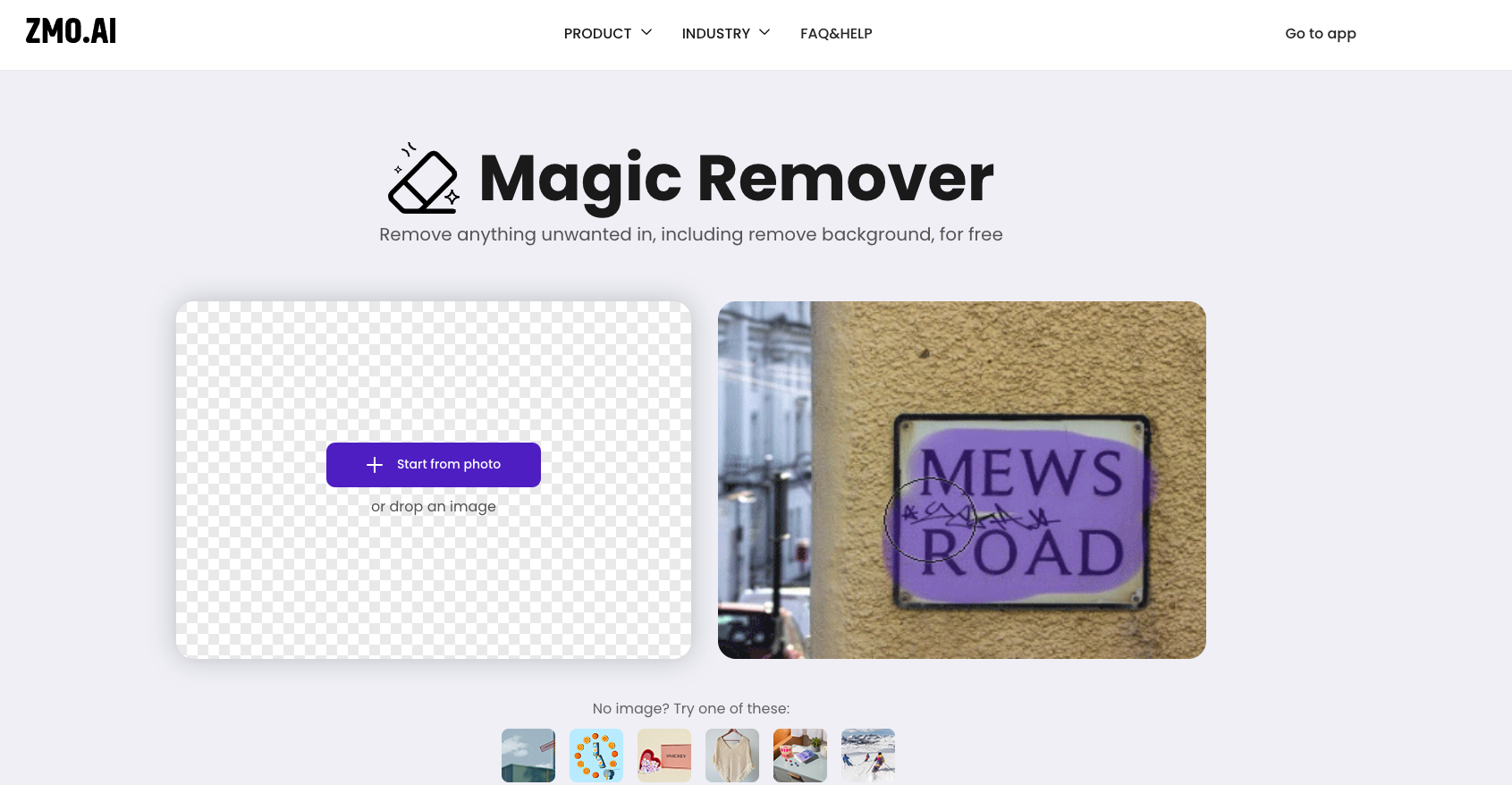 Steps to Enhance Images with ZMO.AI
With each innovative feature part of the ZMO.AI suite, it becomes a breeze to turn ordinary images into masterpieces. From using ZMO AI Models, all it takes is to upload your image and select your preferred model to let the AI work its magic.
For Magic Remove, select the unintentional object you wish to eliminate from your compositional landscape, and the tool will seamlessly blend it away, ensuring the overall image consistency.
As for the Background Remover and Changer, select the area for removal, and the background eraser will – in an almost lifelike fashion – identify and separate the subject, leaving you with a clean canvass. Subsequently, use the background changer tool to choose an apt scene, enhancing the overall ambiance and integrity of your photo.
The Impact of AI in Photo Editing
AI technology not only leapfrogs regular editing tools in terms of automation and speed but provides ways to amplify human creativity. With task efficiency no longer a concern, ZMO.AI allows users to explore their performance boundaries and artistic prowess, making their images stand out.
Concluding Thoughts
The future of photo editing is here, and it's exemplified in the world of AI technologies, specifically in the novel abilities of ZMO.AI. With its user-friendly interface, impressive range of features, and commitment to continuous development, it's no wonder ZMO.AI stands tall in the realm of AI photo editing.
Frequently Asked Questions
What is ZMO.AI?
ZMO.AI is a robust AI-generated content engine and photo-editing platform.
What are the features on offer with ZMO.AI?
ZMO.AI boasts a wide range of tools including but not limited to ZMO AI Models, Magic Remove, Background Remover, and Background Changer.
What does Magic Remove do?
Magic Remove allows users to seamlessly edit out any undesired elements in an image, providing a clean, uninterrupted visual.
Can I replace any image's background with ZMO.AI's Background Changer?
Absolutely! The Background Changer tool allows you to replace the background of any image with a backdrop of your liking.
Is ZMO.AI suitable for both beginners and experts in photo editing?
Yes, ZMO.AI comes with an intuitive interface and versatile tools, making it a well-rounded solution appreciated by both novices and professional photo editors.